we're moving to the san francisco bay!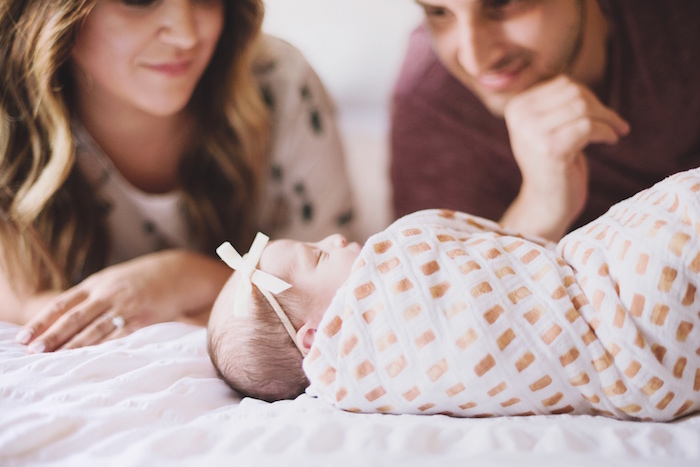 I am finally excited to be able to share…WE'RE MOVING! This move has been occupying my thoughts and time for months, but it wasn't a real thing (and therefore nothing to share) until very recently. I have been dying to share all my ideas surrounding the move and what it means for our family, the blog, housing, etc, but until it was more than a daydream I didn't really want to mess it up by talking about it. And to be honest…even though we move in less than a week, there's still a lot of unknowns. For starters…we have no house or apartment lined up (yep, you read that right. Oy vey.) So we'll be crashing in my in-laws guest room.
Amit and I always say that The Quint Gressels bite off more than they can chew, so making a 6 hour move and starting a new job with nowhere to live just a few weeks after having our second baby is right on track for us.
These last few weeks have been absolutely insane as we've prepped for a new baby and cross state move. But really, it started way back this summer when we went back home to Berkeley for a friend's wedding. Everything felt easy — getting iced teas and scones at our favorite coffee shop, taking Summer to the Berkeley Little Farm that we had played at as kids, and family support to watch Summy meant Amit and I actually got to spend meaningful time together. It just felt really right. To add to that feeling, once we got back to LA we started looking in our area of the valley and just felt deeply uninspired. We love LA, but the valley is hot, expensive, far away from most of the things we moved here for (like Brentwood, Santa Monica, all of our friends, and the beach), and really really far away from family.
After we made the decision we indeed wanted to come home we started setting things in motion right away. We reached out to preschools, our realtor, and Amit started a job hunt. Things started to come together surprisingly quickly — we found a school willing to take Summy mid year, Amit got several fantastic job offers, and our agent took us on about a million home tours. Everything started falling into place except…the house. Oh boy the house. The main source of all my headaches these days. We're first time buyers so for starters this process is all really new to us, but we're also in one of the craziest and most expensive markets in the country. To make a long story short, we've bid on 3 houses (one of them we bid on three times!), gotten really close every time, but ultimately always lost out. The most recent one was a big sting — Amit absolutely loved the house, his family loved the house, and we lost out by such a small amount of money that it just feels stupid. (Honestly, I am relieved…a better house is waiting for us! I can feel it.)
So at the end of this week we head into a new chapter — two kids, living with the in laws (which, yes, I am slightly scared for even though I adore Amit's mom and dad), a new job for Amit, and a new school for Summer. And… a continued house hunt!
This also means I am probably putting social media and blogging on the back burner for the next week or so. And honestly, I have been meaning to take a quick breather for a while. I have so many content ideas, so many outfits I want to create, so many posts I want to share giveaways to coordinate and a major overhaul of the site itself…but to do it right I kind of need to take a moment to breath and regroup. I need to KonMari the blog a little bit (ten points if you know what that means!) Back before Summer I was holding down a full time office job, teaching Pilates and spin, and working on blog posts every day. Since becoming a mom I just haven't been able to keep up the way I'd like. But again, that's something we're hoping this move can help with. Having family nearby means more time for me to work on projects outside of mommyhood — like teaching workout classes and blogging. I MISS this aspect of my life occupying more space as my creative outlet. So just know if you see a little less of me over the next little while, it's actually because I am away and regrouping to create some really special things to share. (And for God's sake…maybe finding a house already!)